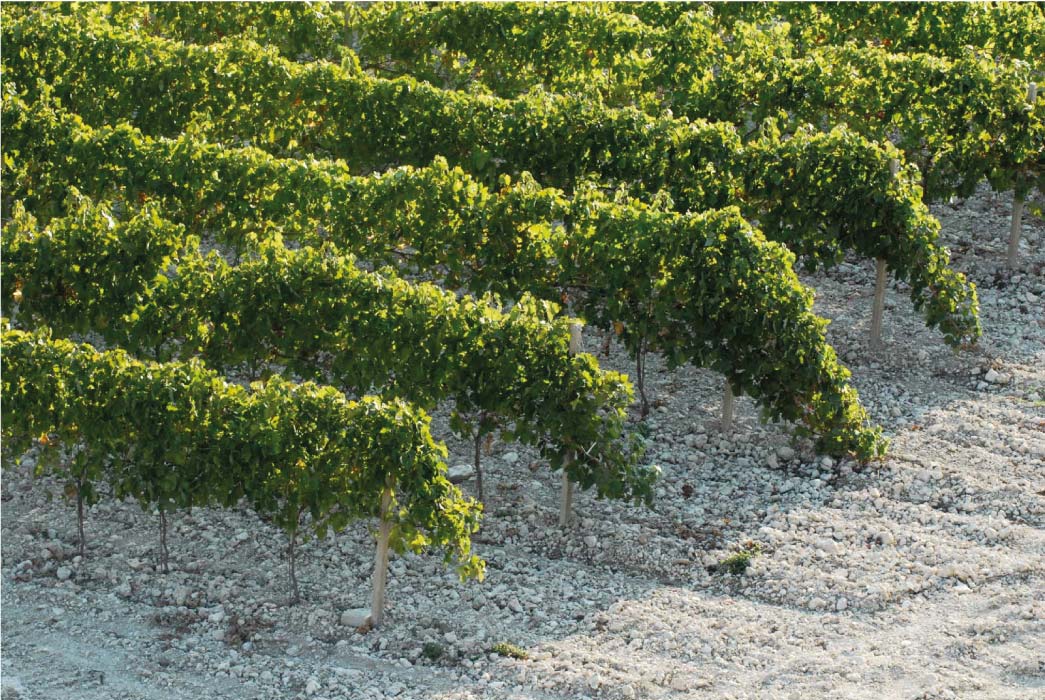 WINE IS MADE IN THE VINEYARD AND THE LAND HAS ITS IMPORTANCE. IN THIS AREA IT IS CALCAREOUS, LOOSE, DRY AND SPECIAL. BEAUTIFULLY SUITED TO GRAPES AND WINE OF GREAT QUALITY.
WITH AN ALTITUDE BETWEEN 550 AND 650 METERS AND FAR FROM THE SEA, IT ENDURES STRONG TEMPERATURE VARIATIONS, SOMETIMES OVER 15 DEGREES BETWEEN DAY AND NIGHT.
VENTILATED AND SHELTERED FROM HUMIDITY. A SPECIAL LAND FOR PRODUCING ALSO SPARKLING WINES WITH THE MARTINOTTI METHOD.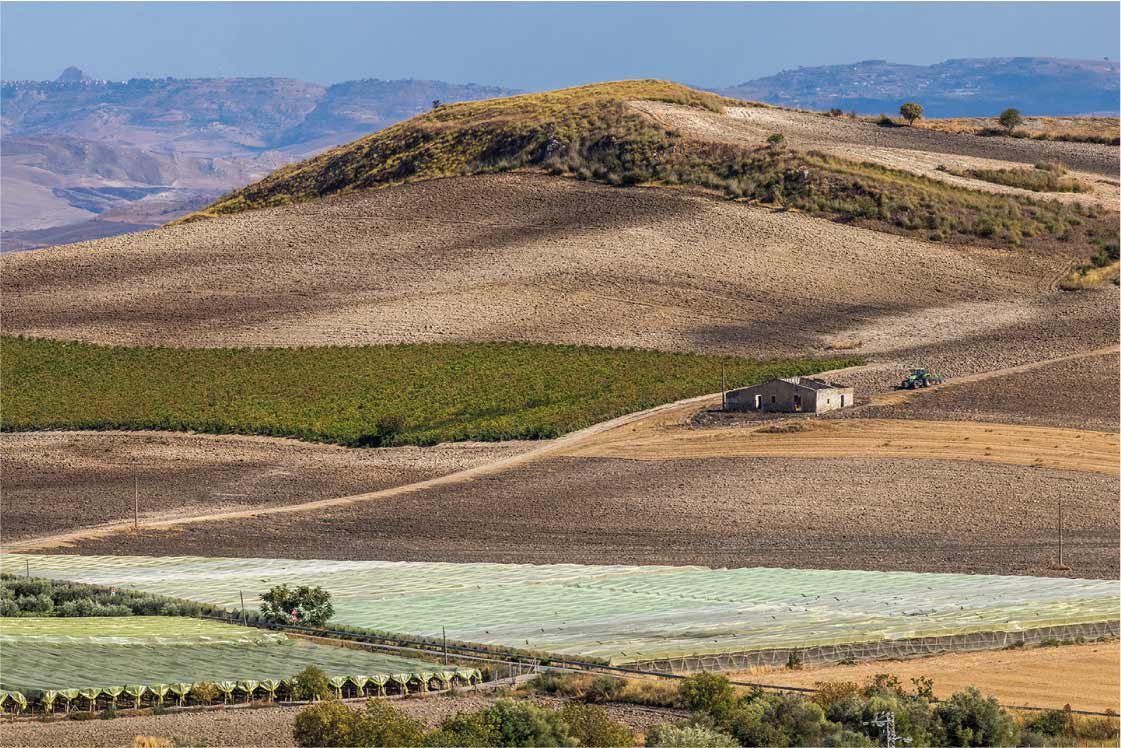 THE DRY LAND (500 – 600 MM OF RAIN PER YEAR) POSES NUMEROUS CHALLENGES BUT ALSO MANY OPPORTUNITIES TO PRODUCE ELEGANT YET CONSISTENT WINES, FRESH AND WITH FRUITY AND INTENSE AROMAS.
A PLACE ALSO FINDS ITS ESSENCE IN TYPICAL TYPES OF GRAPES: WE HAVE CHOSEN CATARRATTO FOR THE WHITES AND NERO D'AVOLA FOR THE REDS AND ROSÉS, AS WELL AS GRILLO, WHITE MUSCAT AND FRAPPATO AS THEY HAVE ALWAYS CHARACTERISED SICILY.