SIXTY YEARS OF PASSION:
OUR FATHER GIUSEPPE WAS A MAN OF THE VINEYARD. HE PLANTED THE VINES, CARED FOR THEM, AND EXPANDED THE FIELDS. WE CHILDREN HAVE CARRIED ON AS HE TAUGHT US.
HE NAMED US SALVATORE, GIANFRANCO AND ROBERTO, AND HE MADE SURE TO TRANSMIT HIS SAME VISION AND GREAT PASSION FOR THE VINEYARD AND THE LAND.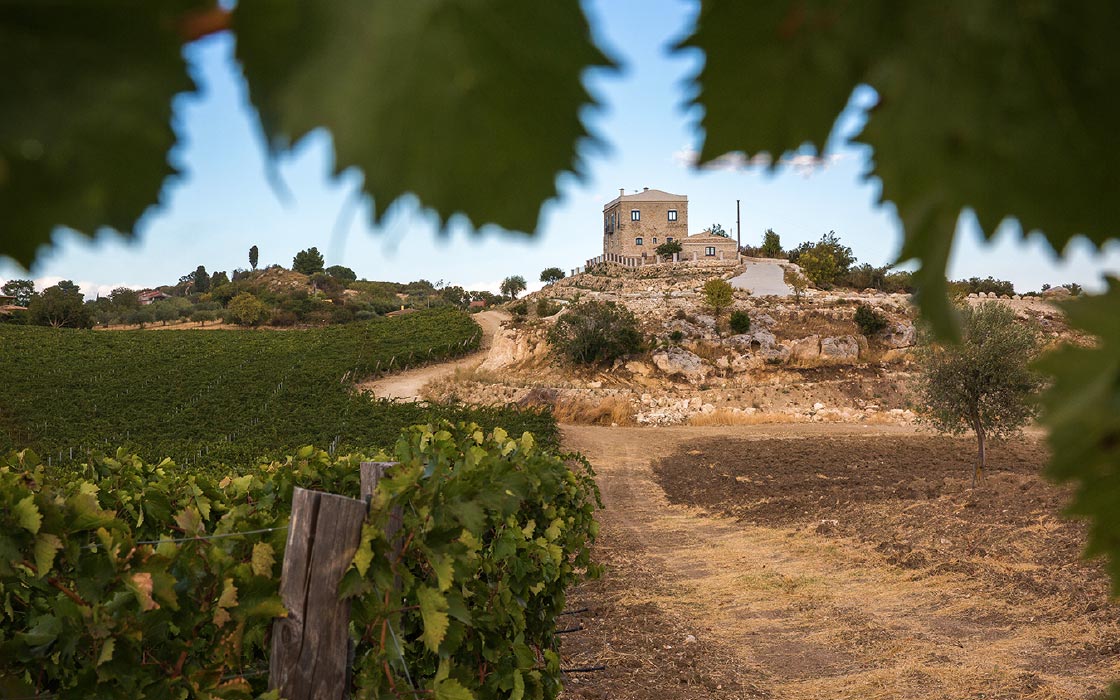 FROM THE CENTRE:
WE ARE IN THE CENTRE OF SICILY, WHICH IS IN TURN THE CENTRE OF THE MEDITERRANEAN.
A CALCAREOUS, WINDY, HIGH AND DRY LAND. A PERFECT PLACE FOR THE PRODUCTION OF WINES WITH A STRONG DISTINCTIVE PERSONALITY.
OVER THE YEARS
FOR YEARS WE HAVE BEEN TAKING CARE OF THE VINEYARDS COVERING 30 HECTARES IN SIX ESTATES.
IN 2006 WE COMPLETED THE SUPPLY CHAIN, AND NOW WE MANAGE EVERYTHING, FROM THE CELLAR, TO THE AGING AND BOTTLING OF THE WINE.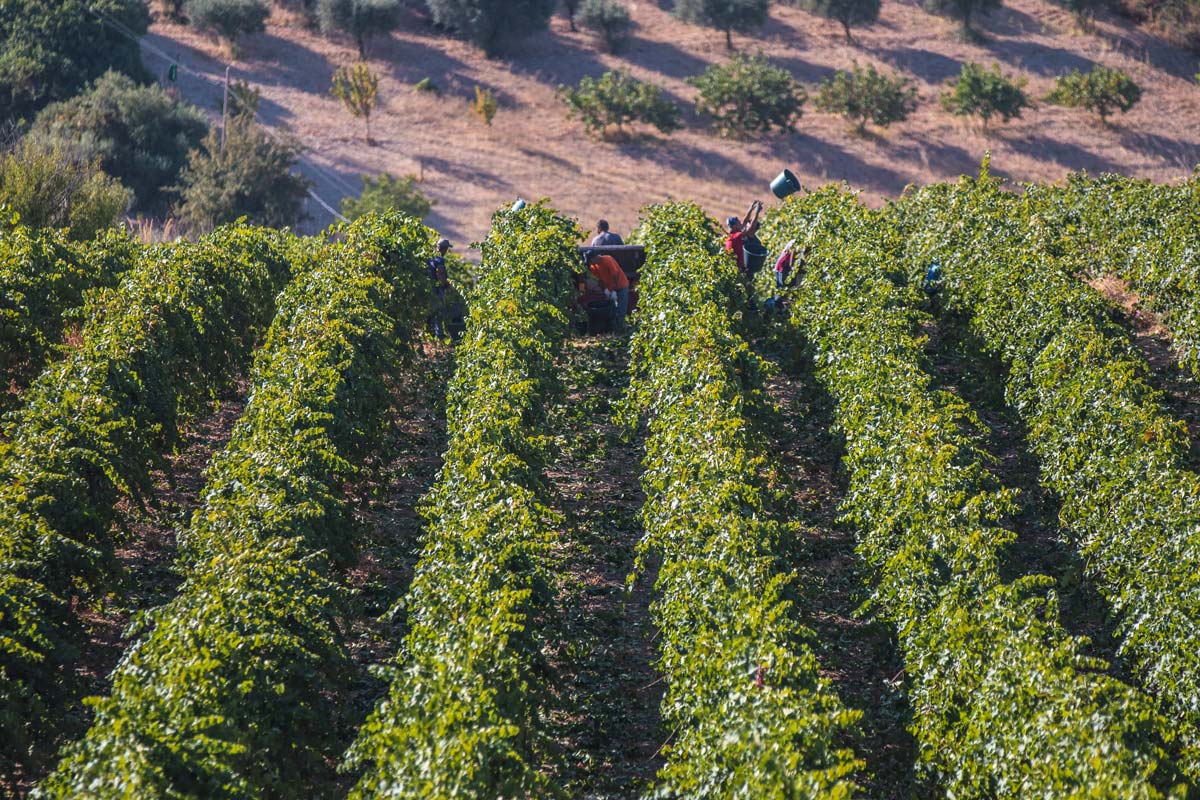 IN 2013 WE REBUILT "SUA ALTEZZA", AN OLD FARMHOUSE THAT HAS SINCE BECOME THE SYMBOL OF OUR WORK. FROM HERE THE VIEW EXTENDS FROM PIZZO CARBONARA IN THE NORTH TO THE LICATA SEA IN THE SOUTH: THE HIGHEST POINT AT THE CENTRE OF THE ISLAND.
HE CELLAR IS NEW, WITH AGEING IN BARRIQUES AND A TASTING AREA WITH A BREATH-TAKING VIEW OF THE VINEYARDS AND THE DISTANT HORIZON.